Millions of visitors who camp and picnic in National Forests in the Greater Yellowstone Ecosystem can sleep a bit more soundly this summer, knowing that Forest Service campgrounds are being bearproofed - updated with bear-safe bear boxes that keep bears wild and people safe.
Last week Forest Service and GYC staff teamed up with the folks from Bear Guardian, which manufacture bear-proof containers, and spent the day volunteering their time and equipment installing these bear boxes at Spring Creek campground on Hebgen Lake in southwest Montana.
These upgrades are part of Greater Yellowstone Coalitions' partnership with the U.S. Forest Service, and features regionally manufactured steel bins that keep bears and other wildlife from eating groceries and garbage. This summer marks the fifth and final year of this over $1 million project, which has focused on installing new bear-proof food storage containers, dumpsters, gates, and informational kiosks in priority sites at 164 Forest Service campgrounds. By the end of the season, 1,194 new bear boxes will have been purchased, helping to protect people and bears in the five National Forests that make up the Greater Yellowstone Ecosystem.
"When wildlife learn that campgrounds are a source of food, the result is deadly for bears and a serious safety concern for people," said GYC Wildlife Program Coordinator Chris Colligan. "From chipmunks to grizzly bears, everyone is better off when wildlife focus on their natural food sources. These campground upgrades make camping easier, while informing visitors who may not know the importance of proper food storage."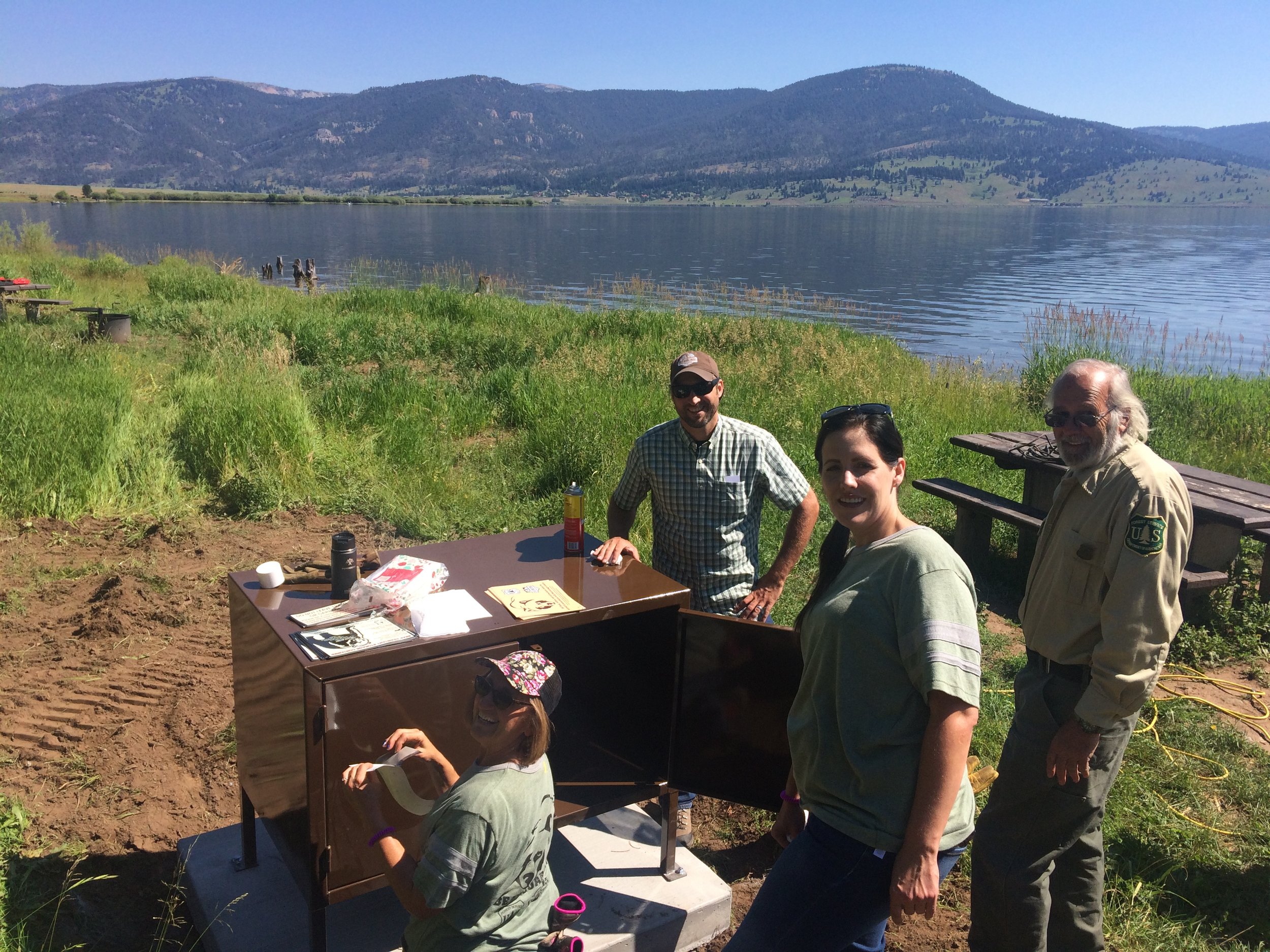 Keeping grizzly bears alive is more critical than ever since delisting last year, and the sad fact is that too many bears are dying every year from preventable run-ins with campers, hunters, and cows. And that is why GYC is committed to continuing our work to keep bears wild.
We all know the saying, "A fed bear is a dead bear," and these bear boxes, along with the information that accompany them, will help educate campers and keep bears out of trouble. This summer Forest Service crews will be wrapping up this important project by installing bear-safe bins at campgrounds throughout the Custer Gallatin National Forest in Montana.
These bear boxes are manufactured locally in Rexburg, Idaho by Bear Guardian and tested against the strength and wits of captive bears at West Yellowstone's Grizzly Discovery Center.
And of course, we took this opportunity to have some fun and give the crew a chance to practice their bear spray skills – it takes practice!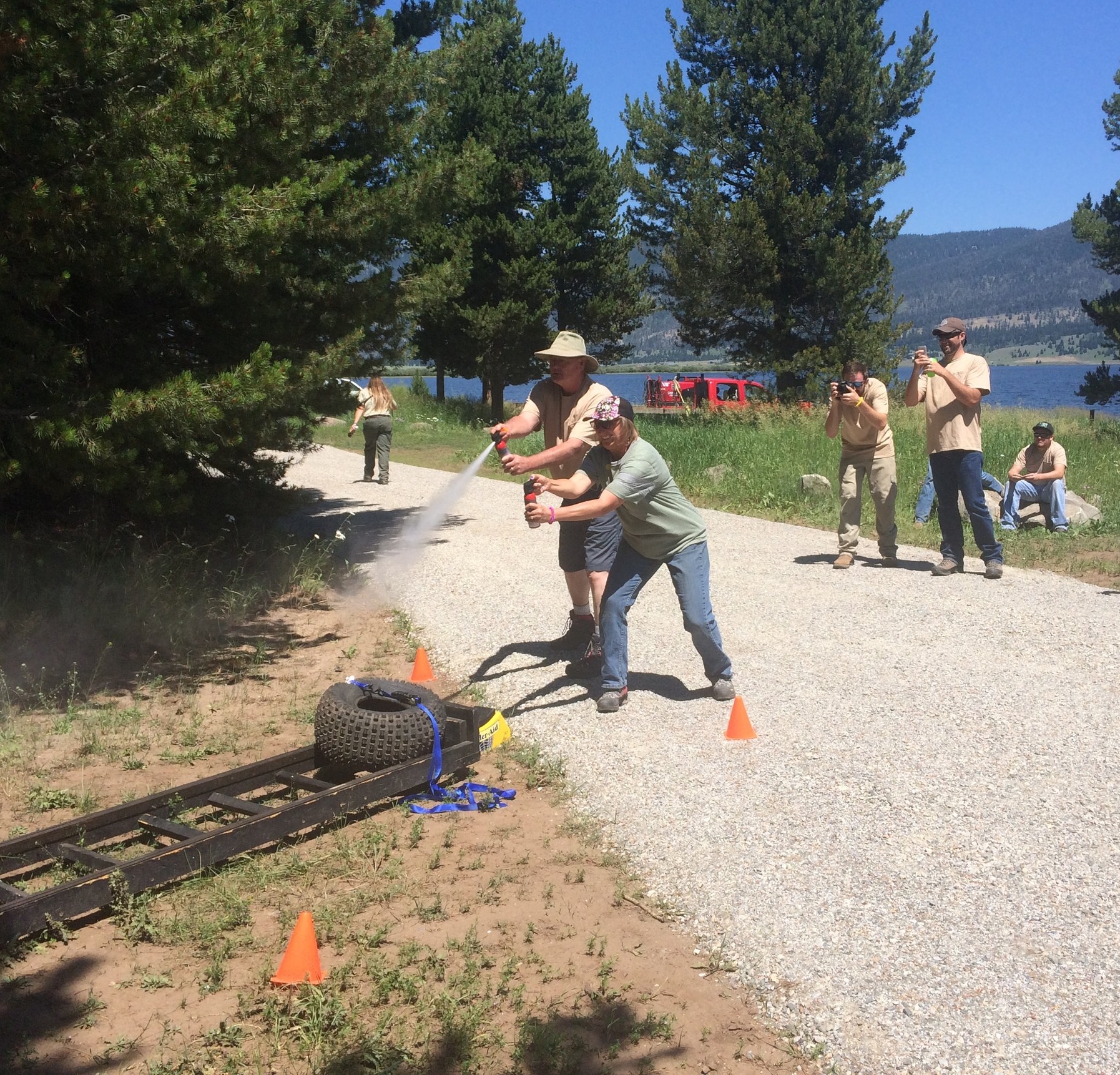 For this partnership, GYC raised more than $500,000, which combined with matching grants and Forest Service funding, brings the total funding for the project to more than $1 million. And we could not have accomplished this without your support – THANK YOU for helping us protect bears and keep people safe while recreating on our national forests.
-- Mac Dukart, Teton Outreach Associate